Main content starts here, tab to start navigating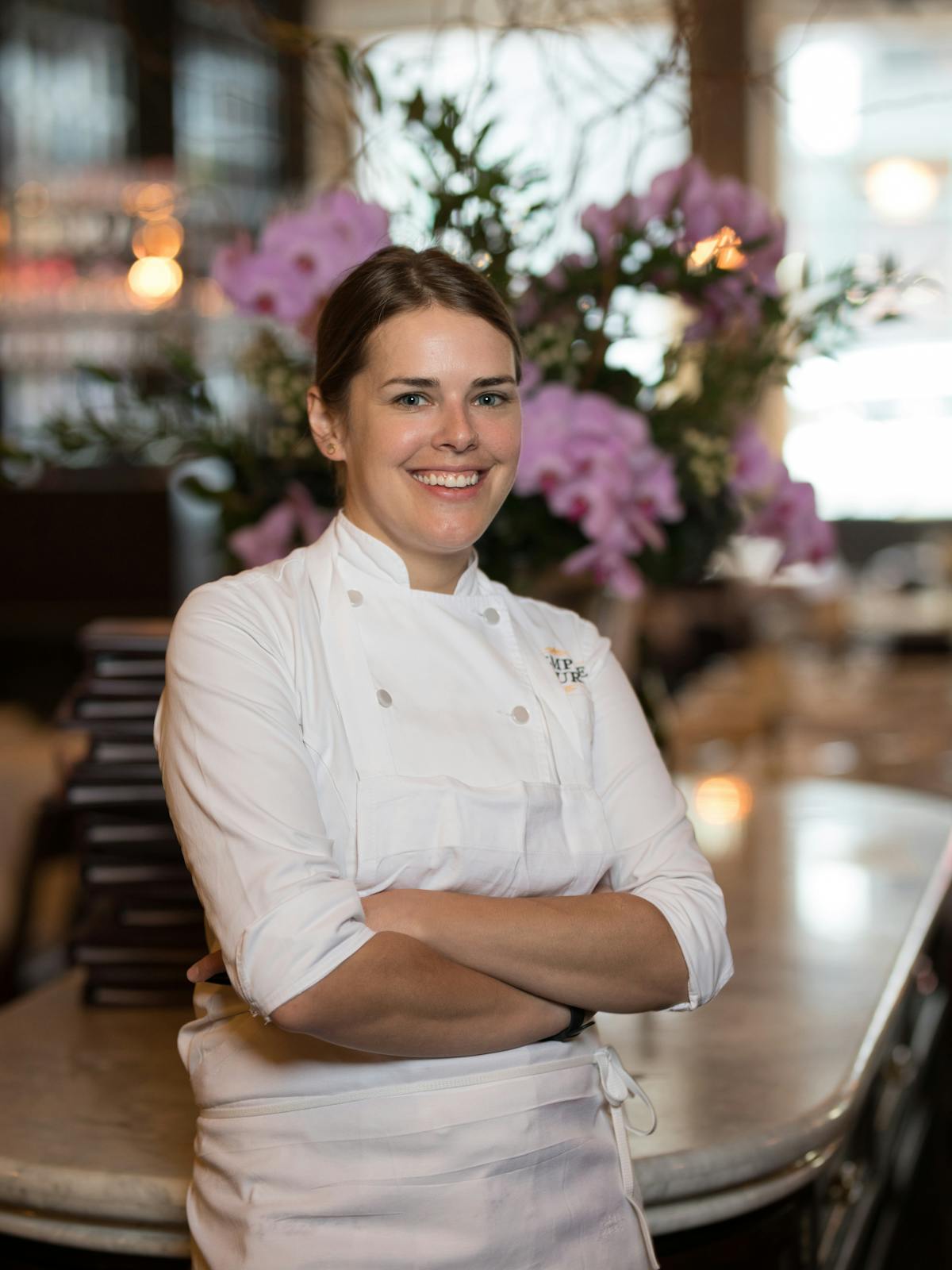 Abby Swain
Executive Pastry Chef
Abby first entered the culinary world as part of the front of house team at The Bridge Café, in Frenchtown, NJ. There, she met Ken Miller who encouraged her to pursue a career in pastry. By high school graduation, she had worked her way to the pastry line, making desserts and learning the intricacies of the back of house. Abby's passion for pastry led her pursue an education at the Culinary Institute of America where she graduated with an Associate's Degree in Baking and Pastry Arts. During her time at the CIA, she worked as an extern at the Seaport Hotel in Boston with Christophe Marquant. With his encouragement, Abby decided to go to Paris to further her education at Le Cordon Bleu where she received a diploma in Patisserie. After graduating, she staged at Sucre Cacao where she acquired the grit and dedication required to succeed within this industry.
Upon returning to the United States, Abby worked under the tutelage of Karen DeMasco at Craft New York and learned how to integrate local and seasonal ingredients into Craft's dessert menu. She later relocated to Atlanta in 2008, where she was presented with a unique opportunity to help open Bakeshop as a sous chef for Jonathan St Hilaire. Here, she had the chance to focus on the complexities of bread production. Soon after, Abby stepped into her role as pastry chef for Scott Serpas of Serpas True Food in Atlanta. Then, in 2011, excited for new challenges, Abby returned to New York City and took on the position as pastry chef of CraftBar, and a year later was promoted to pastry chef of both Craft and CraftBar.
Today, Abby Swain is the Executive Pastry Chef of Tom Colicchio's Temple Court, a fine-dining American restaurant within The Beekman, an iconic and landmarked hotel in lower Manhattan. Here, Abby is applying all the knowledge acquired from her experiences to create innovative desserts for Temple Court, The Bar Room, private events and in-room dining.