Main content starts here, tab to start navigating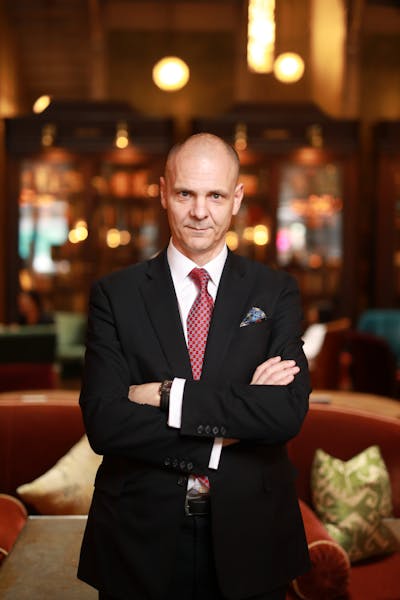 Angus Winchester
Bar Manager
Angus Winchester's contacts and knowledge comes from 30+ years spent working with the best bars and bartenders in the world. Angus has provided on premise consultancy, profit enhancement advice and training to outlets from Washington D.C. to Hong Kong: including Salvatore at Fifty and Trailer Happiness in London, Mandarin Oriental Hotels in Hong Kong, Hainan and Bangkok, the Fontainebleau Resort in Miami Beach, Nimb Hotel in Copenhagen, MGM Resorts in Las Vegas and Intercontinental Hotels globally.
Before joining the Temple Court team, he was the VP of Education and Training for Barmetrix, which works with operations teams to enhance profits and elevate the Guest Experience as well as rolling out their Business of Bars program in conjunction with Diageo.
For his work, he has received many accolades including: Brand Ambassador/Mixologist of the Year by Wine Enthusiast ('12), Best International Brand Ambassador for House of Tanqueray ('12), Golden Spirit Award at Tales ('14), Grand Gin Guardian ('18) & named the 7th Most Influential Person in the Global Bar Industry by Drinks International Magazine ('19). Angus is also currently the Global Education Director for BCB – Berlin, Brooklyn and Sao Paulo – curating the education programs for over 25,000 visitors and on more than 15 stages.
Renowned for his expertise in beverage programming, his knowledge of cocktails past and present, Angus curates and promotes innovative serves based on global intel in particular reviving long-lost classic creations for today's demanding modern bartender and engaged guests alike. He also shakes a mean cocktail when allowed to… As Bar Manager, Angus will look to deploy all of this knowledge and experience create a one of kind beverage experience that looks ahead while simultaneously pays homage to the past.