Downtown Dinner Table
March 10, 2020 07:00 PM until March 10, 2020 10:00 PM
Downtown Dinner Table Is Back
Every second Tuesday, Temple Court invites you to enjoy a locally sourced dining experience amidst the rich history of Downtown New York.
Guests can indulge in a one-night only 4-course menu created by our talented culinary team and paired by our expert sommeliers & beverage professionals.
Menus will highlight ingredients and produce from a favorite purveyor, who will also join us for dinner to speak personally about their products, processes and philosophies. A local beverage provider will complement the meal and elevate the conversation by discussing their pairings at each course - all to create a uniquely local experience for our guests.
Our next gathering is on Tuesday, March 10th in the Main Dining Room.
THIS EVENT IS SOLD OUT
Featured Purveyors: Murray's Cheese & McCall Wines
Price: $125/person (all inclusive)
Please email astone@craftrestaurant.com to reserve your seat.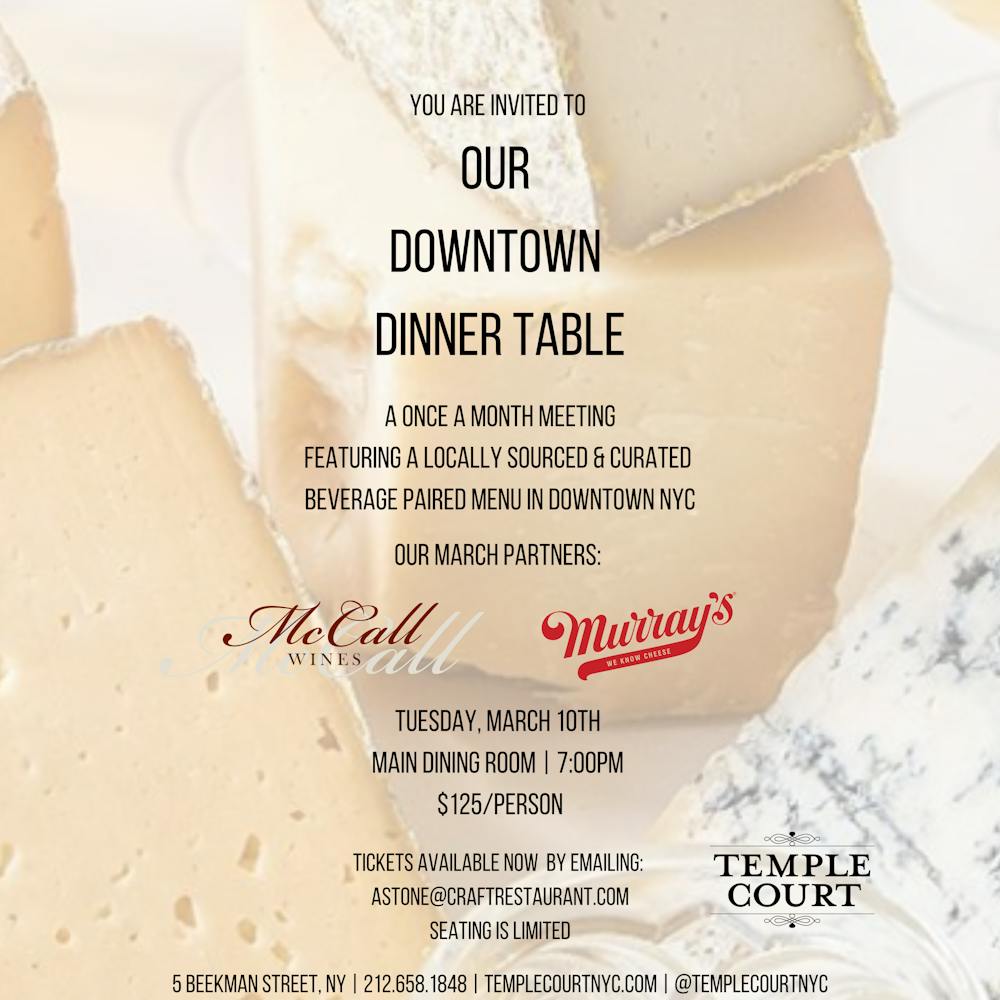 View Menu